Hello Earth, How Are You?

Hello there. I fear... Nuclear war. Disruptive Technologies. Bycatch. Deforestation and Forest Degradation. Effects of Climate Change. Severe weather. Wildfires. Illegal Fishing. Illegal Wildlife Trade. Infrastructure. Oil and Gas Development.Overfishing. Artificial intelligence. Biotechnology.Global epidemic crisis. Weapons of mass destruction, Population growth. Extreme poverty. Politically motivated violence. Tsunamis. Astronomical waste. Supervulcanic eruptions - Volcanic winter. Comet or asteroid impact event - Impact winter. Harmful solar flares...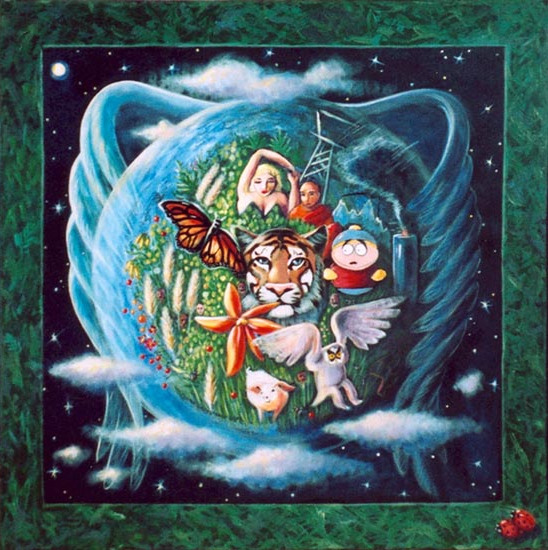 - Threaths That Impact The Earth. -



A global catastrophic risk is a hypothetical future event that could damage human well-being on a global scale, even endangering or destroying modern civilization.





- And What Can Be Done. -

Support organisations!












Make better choices!




- As a consumer, make an effort to learn about products and their life cycles to make a better choice - if not always, as often as possible.

- Recycle, reuse, recreate, give your old outdated things to someone who likes them now. It is not more environmentally sustainable to own less things if it means that you often throw away the ones you already have to buy new ones.

- Buy less but good quality, and pay more for the work, design and environmental care, use less resources.

- When possible: walk, bike, use public transport instead or your own car. Share a car, or pay for a daily lift. Work from your home. Think before travelling.

- Use less energy and water. Set a lower room temperature to use less energy for heating, live in a smaller space and/or use eco friendly heating and care for your house. Turn off unnecessary electronic devices.

- Eat less meat.

- Be sensible, don't throw the garbage on roads, parks and public places. Or, of course, in nature. Always use the dustbins when available, otherwise carry it with you from wilderness to civilization. Recycle bottles, cans, paper, plastic and cardboard when possible.

- Volunteer locally, in Finland or The Bahamas or where you are now.

- Prevent the spreading of pandemic diseases. Follow given instructions when sensibly possible.

- Ten Simple Things You Can Do to Help Protect the Earth







Increase your knowledge!




- Learn about the relationship between poverty and the environment. Why is it that poverty among people puts stress on the environment whereas environmental problems cause severe suffering to the poor? Also rich and famous lifestyles are damaging the environment in untold ways.

- "Breaking boundaries: The Science Of Our Planet". David Attenborough and scientist Johan Rockstrom examine Earth's biodiversity collapse and how this crisis can still be averted. Documentary on Netflix.

- "Revontulien armoilla". Finnish research on northern lights (aurora borealis), solar flares and magnetic fields.

- "Klimatnyckeln". A book on climate change and sustainable energy production by Staffan Qvist & Joshua Goldstein, 2019.

- "Ilmastomuutos ilmatieteilijän silmin". A book on climate change and what can be done by Petteri Taalas, 2021.

- "Rosa Orm Tarot". A tarot game for exploring personal goals by Minna Grönstrand, 2014.

- Watch other documentaries to learn more, and search the library and internet for more useful tips and information!







Thank you for the cooperation!

It is nice to have an Earth!

04.10.2022